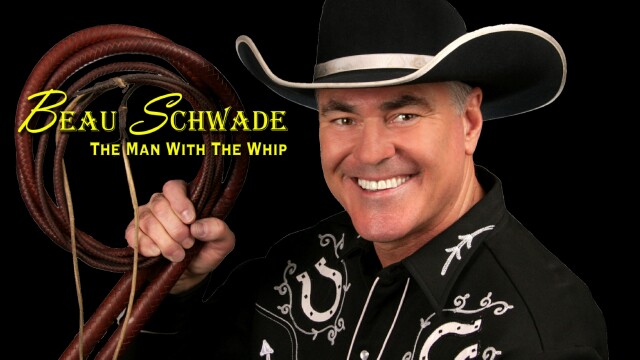 Introducing nationally renowned Western performer…….
BEAU SCHWADE
This seasoned western showman has performed his brilliant gun spinning and amazing mastery of the bullwhip for rodeos and corporate events nationwide, events for country music stars, celebrities, billionaires, heads of state and millions of folks around the world.
With 20 years of international touring, under his belt, Beau has settled in Scottsdale, Arizona, with a very attractive price for local performances!
Beau, a WWAC Bullwhip Speed & Accuracy World Champion & Six-Gun Coach to the Hollywood Stars, presents the "Lost Skills of the Wild West." Beau injects his own brand of clean comedy, tons of audience participation, and unrelenting suspense to complete a high-energy, action-packed, world-class show.
For over 20 years, has devoted his life to captivating and inspiring audiences around the world by breathing new life into western entertainment, and is now taking his place as one of the top Western performers in The Valley,  and in Arizona!